My second collection of pleated masks is available now, ready to protect and bring a smile to your face...that no one will see.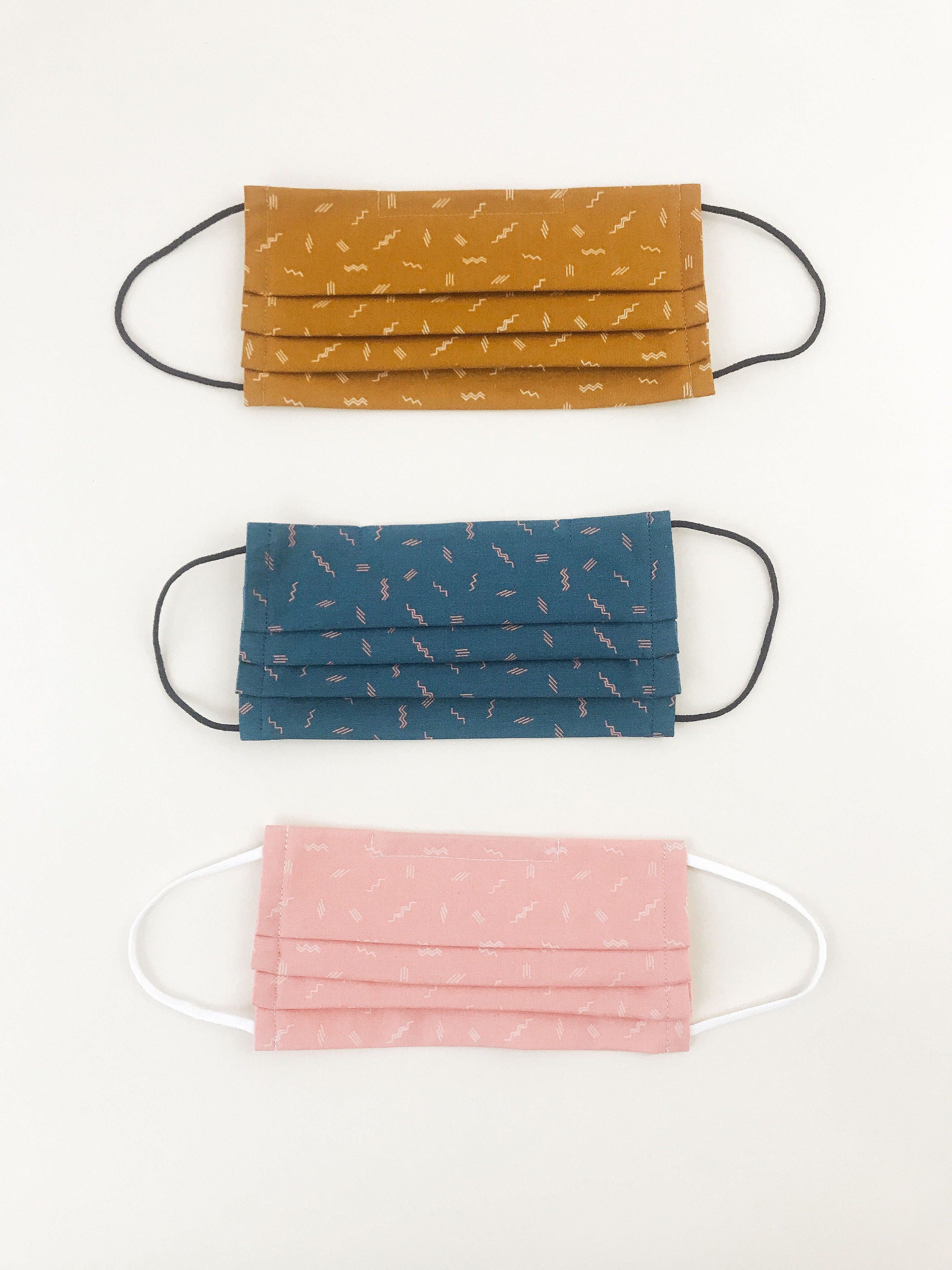 These 2-ply masks are equipped with a pocket in the back to insert the filter of your choice and a nose wire for a snug fit.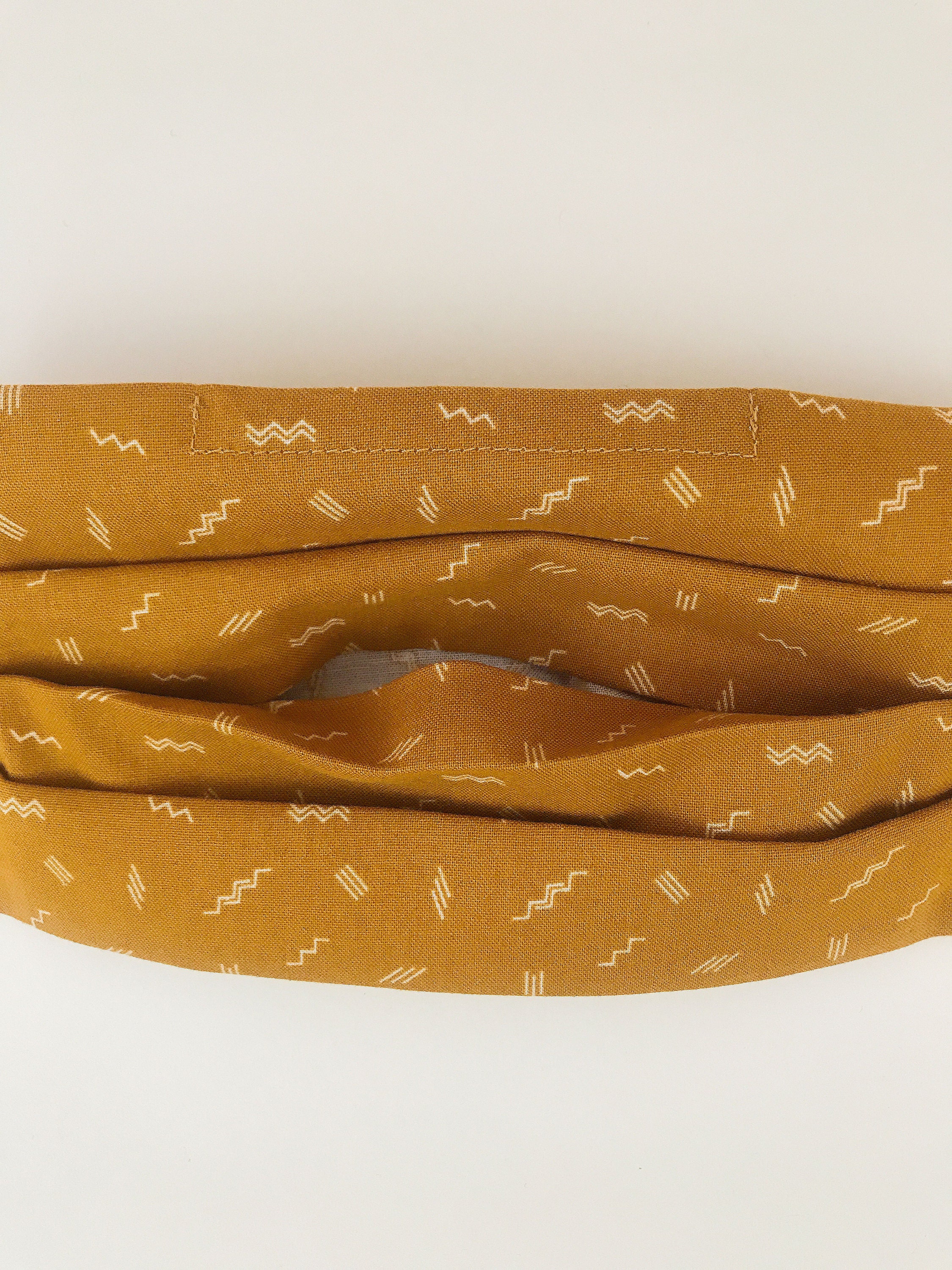 Adult and kids sizes are available in the color options of pink, teal, and ochre. The elastic ear loops are soft, but each mask comes with a free ear saver for added comfort.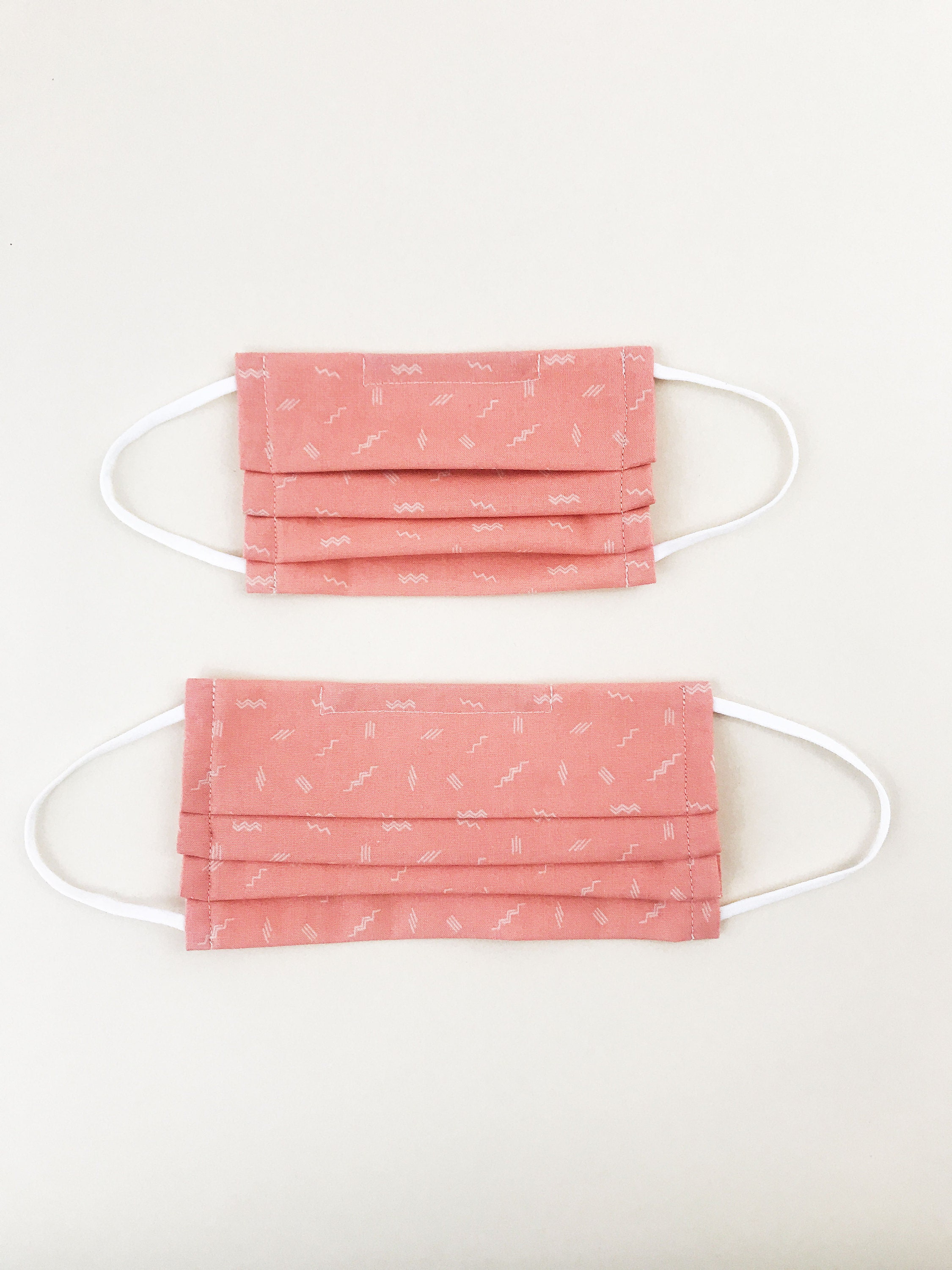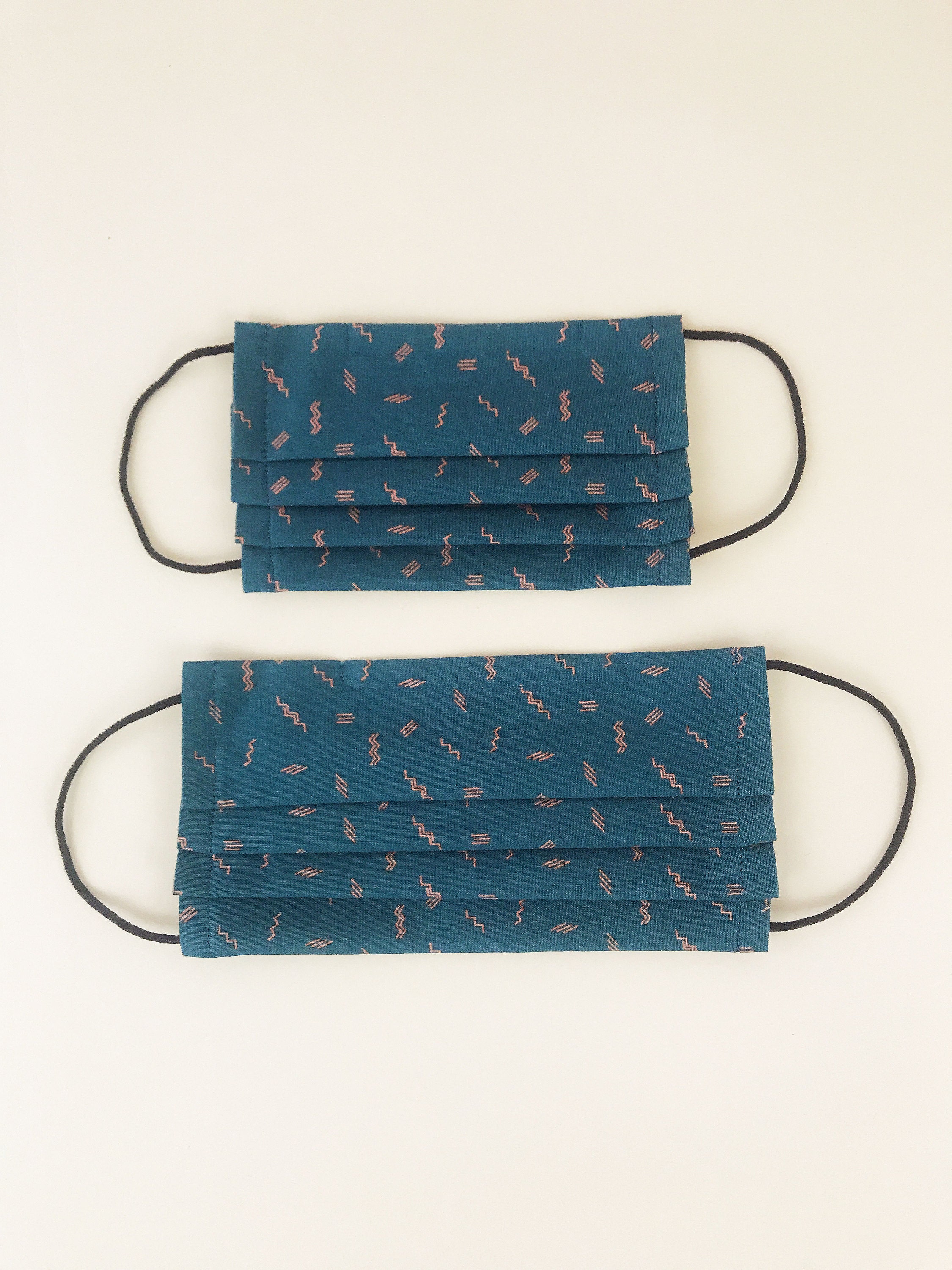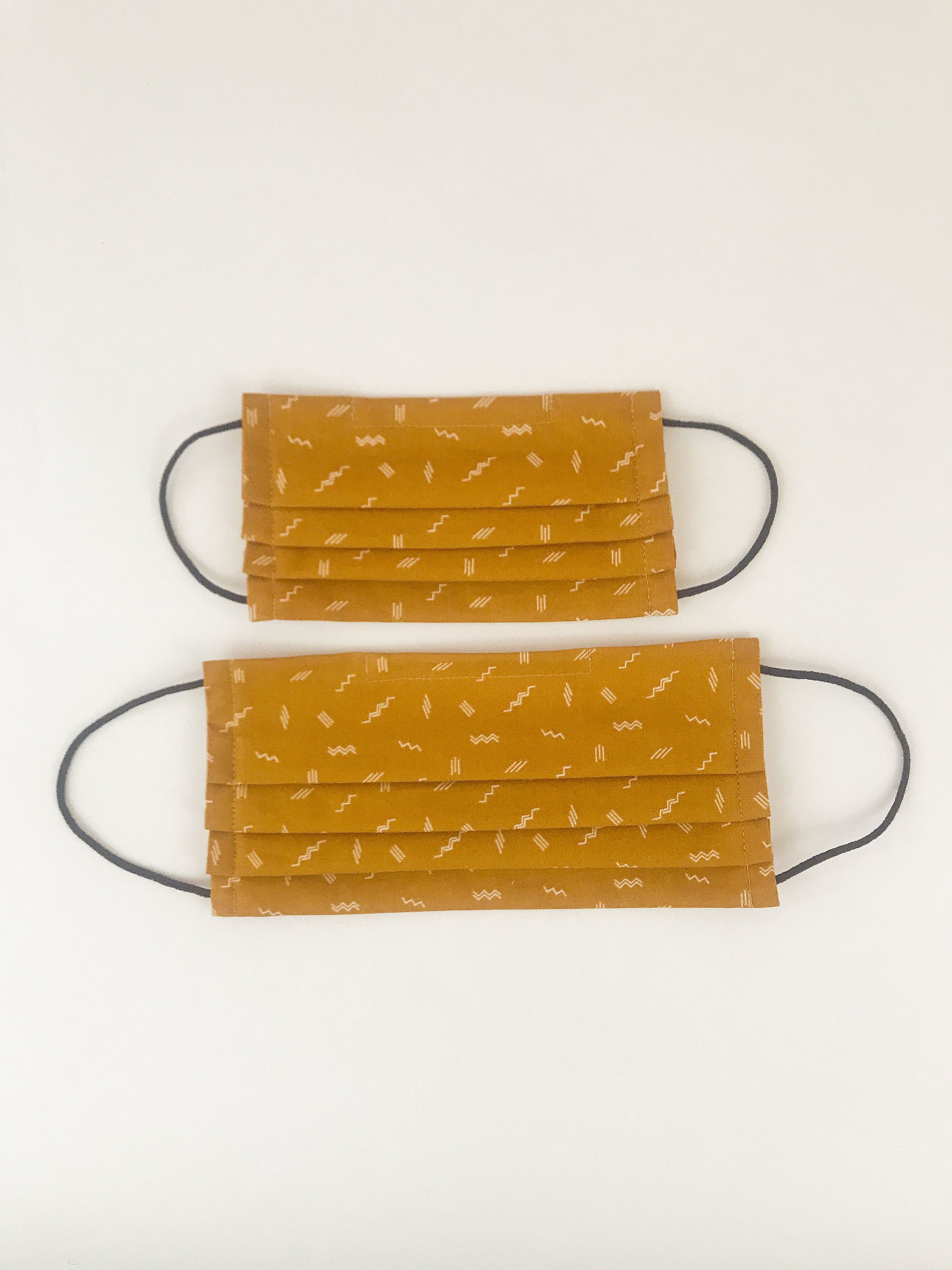 I'm working on other mask styles, including fitted, so keep an eye out for more options soon. In the meantime, stock up on some comfy pleated masks.